Welcome to Chattanooga School for the Arts and Sciences!
What sets CSAS apart from other schools? Well our Paideia Philosophy for one, but if you look at what we have done best for over 25 years is graduating our students at a very high level, getting them into college, keeping them in college and continuing on to even higher education. Take a look at this Prezi and see why "College Starts Here"!
(Jim Boles, Principal)

Download our School Profile with data on our graduation rate and college admissions.
---
Upper School Students are selling Chattanooga Savings Cards now through August 31!
Save at places like...
Rock Creek
Papa Johns
Chili's
Chattanooga Zoo
Super Fly Jump Park
Sam's Club
and more!
Check with a student in grades 6-12 now to help the Upper School meet their goal to purchase technology!
---
This presentation was created at the 2014 Student Leadership Engagement Summit. We think it well represents what we want CSAS to be known for.
---
CSAS supports the National Guard (Go Patriots)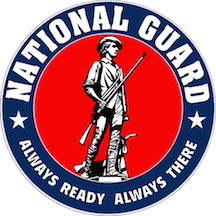 ---
Check your child's grades online!
Sign up for a parent PowerSchool account.
View the instructions here!
___________________________________________________________________________
If you are interested in CSAS, come for a visit. Contact us here.