Welcome to Chattanooga School for the Arts and Sciences!
What sets CSAS apart from other schools? Well our Paideia Philosophy for one, but if you look at what we have done best for over 25 years is graduating our students at a very high level, getting them into college, keeping them in college and continuing on to even higher education. Take a look at this Prezi and see why "College Starts Here"!
(Jim Boles, Principal)

Download our School Profile with data on our graduation rate and college admissions.
---
P

atriot Preview Night for All Rising 6th Graders, 9th Graders and New Students to Our School Has Been Set!
Be sure to not miss our upcoming Patriot Preview Night for all of our 6th graders, 9th graders, and new students to CSAS. This is both for the parents and the students. This will be a night filled full of information and will answer a lot of your questions and hopefully rest any fears or anxieties you may be having.
Find Out More >>
---
This presentation was created at the 2014 Student Leadership Engagement Summit. We think it well represents what we want CSAS to be known for.
---
CSAS supports the National Guard (Go Patriots)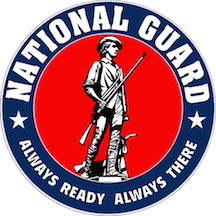 ---
Directed Studies
CSAS is introducing a new and exciting program this year that will enrich all
students' learning. During the time called Directed Studies, CSAS students
will have the opportunity to extend their learning experience in a more
open, no-stress environment. Our goal is to give all students at CSAS
complete resources that support their instruction.

Each student's placement in the program will be determined by his or her
academic needs. If a student is struggling in any particular area, there will
be opportunities during Directed Studies to address those struggles in a
highly constructive environment. After those difficult areas have been
addressed, there will be opportunities to participate in activities that go
beyond course requirements and provide enrichment.

Using the appropriate link below, please choose an area for Directed
Studies that interests you most.
Middle School Directed Studies
___________________________________________________________________________
If you are interested in CSAS, come for a visit. Contact us here.